Do you ever find yourself avoiding your own home because of the stress of cleaning? It's very normal for people to become overwhelmed by their to-do lists, and it leads to a disconnect with the one space that should be sacred to you. This Valentine's Day, the experts at Zerorez® want you to fall back in love with your home!

A Clean that Lasts Longer than Chocolates and Roses
Traditional Valentine's Day gifts are great, but chocolates melt or expire, and roses end up wilting in no time. This year, add on a practical gift that will last! A cleaning from Zerorez® is the perfect gift to get for yourself or the person you love this Valentine's Day. Using our patented Zerorez® technology, your cleaning service is guaranteed to last.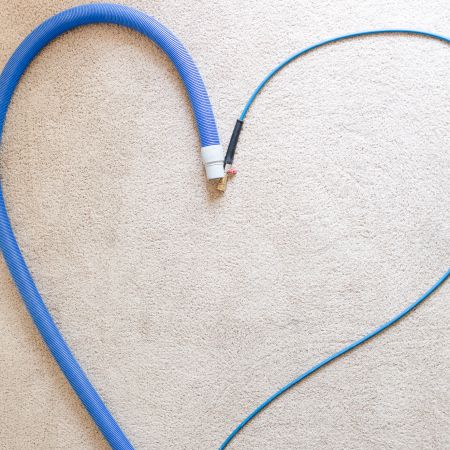 Our process consists of using our ZrWater® to get your floors clean without the same residue that gets left behind by soaps and detergents. ZrWater® is alkalized water with the same pH as soap, giving all of the same cleaning power without any of the chemicals. The Zr Process® is safe for your kids and pets, making it the perfect solution for getting your home clean. Because we do not use any chemicals, we do not leave behind a crunchy, sticky residue. This allows your carpets to remain cleaner longer. A carpet cleaning from Zerorez® really is the perfect gift for someone you love!
A Clean Home is a Happy Home
When your home begins to feel dirty or dingy, it can immediately lead to feelings of stress or anxiety. Those feelings can transfer into our daily life and daily habits, ultimately affecting our overall mood. And as the list of cleaning tasks piles up, it can feel like the cleaning will never end.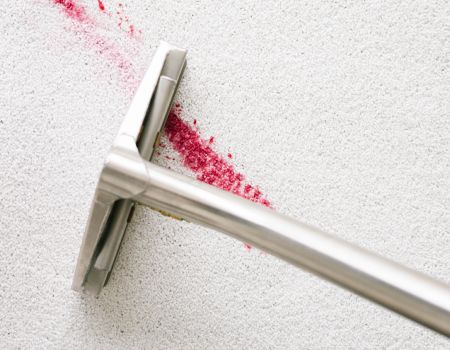 The experts at Zerorez® know that a clean home is generally a happier space that allows for relaxation and keeps you wanting to come back at the end of each day. Not only does scheduling a carpet cleaning or air duct cleaning with Zerorez® eliminate some of the stress, but it can also improve your living conditions. Without all the dirt, dust, and grime living in your home rent-free, you can breathe easier and walk around with a renewed sense of peace.
Valentine's Day Date Plans
This Valentine's Day, we encourage you to take a load off and go on a date! Whether you are celebrating with someone, or taking the day to show yourself some love and self-care, pack up a picnic and get outside! Schedule your Zerorez® cleaning to line up with your date-time, and come back home to a refreshed and renewed space. With our Gotta-Love-it-Guarantee®, we make sure that we deliver you with the best results possible. Plan your date with Zerorez® by giving us a call or booking online!